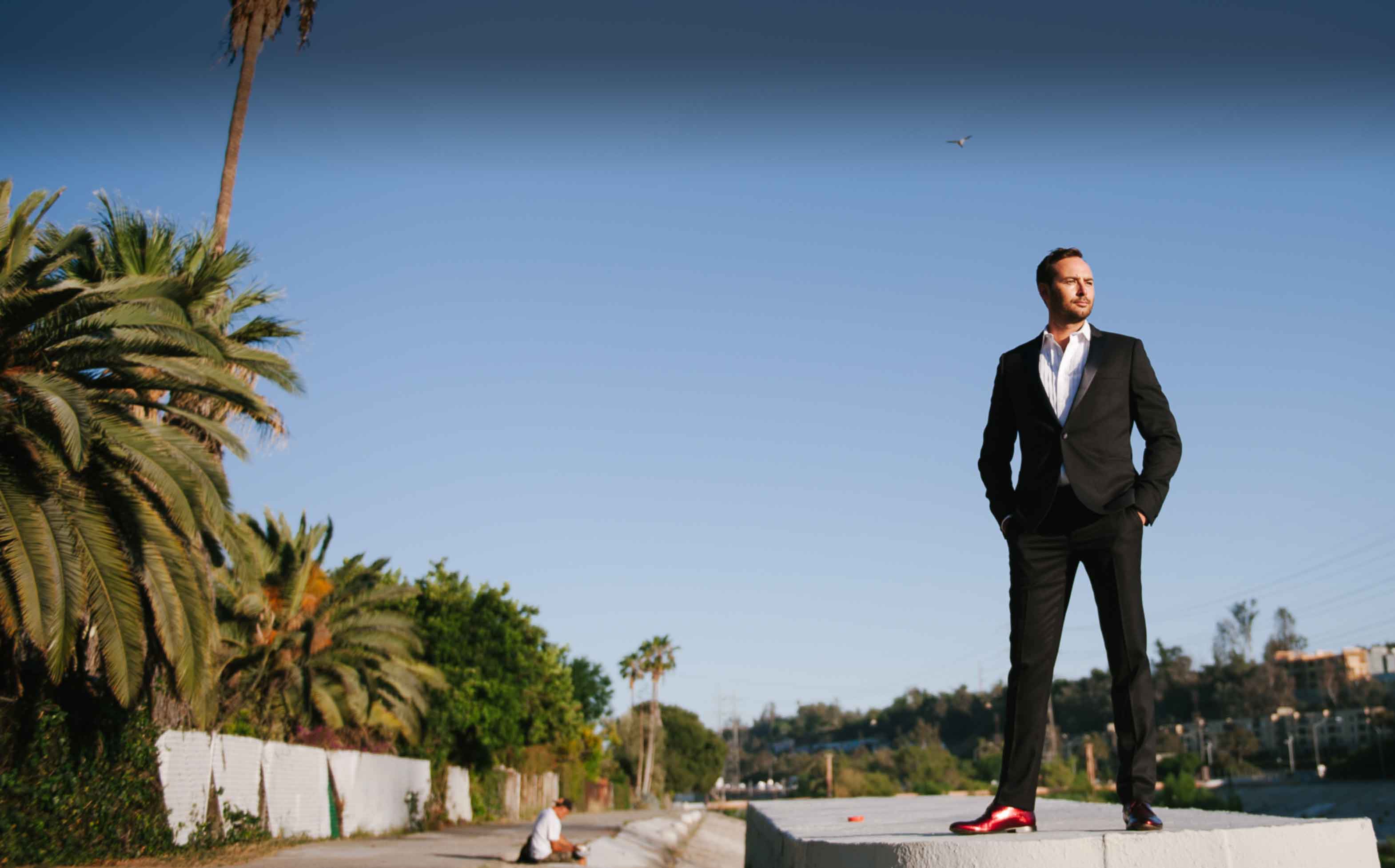 CREATIVE
ENTERTAINER

COACH
Entertainer
Creative
Coach
Keep updated on the latest from the Castle of Hardness
Nick Hardcastle is a talented entertainer and media personality with experience in stage, screen, radio, music and television.
Currently based in LA, Nick enjoyed success firstly in his native Australia, and then around the world. The charismatic Aussie started his TV hosting career on one of Australia's most popular music programs, Video Hits (Network Ten) and over the years, with his energetic and unmistakable style, he fronted lifestyle, kids and entertainment programs in live, studio and field scenarios.
Nick's sense of fun, irreverence and his 'up for anything' attitude made him a favorite with kids in his roles on Saturday Disney, Nickelodeon and alongside The Wiggles, on ABC Kids. His popularity soared as the host of Australia's highest rating children's show at the time, Creature Features – which reached five seasons. Nick was soon in demand to host family and kids' events across Australia, such as Kidswish Christmas Party, The Royal Easter Show, Fifi and The Flowertots Garden Party Launch, Australia Day Council Family Concert, Lord Mayors New Years' Eve Celebration, City of Sydney Christmas Carols, and City of Sydney Lighting of the Christmas Tree Martin Place and many more.
Nick made his U.S broadcast network debut in 2016 in the role of Dean Trainer on the CBS drama Pure Genius. His other TV acting credits include The Beautiful People (BBC2) All Saints, (7 Network), Changi (ABCTV), Pizza (SBS), Flat Chat (Nine Network), Tanya and Floyd (Foxtel) and the long running guest role of Tim O'Connell on Home and Away (7 Network).
Read More
No stranger to the stage, Nick has over 30 theatrical credits to his name including several Australian, UK and world premiere productions, most notably strapping on his heels in 2006 to play the role of Felicia (made famous in the movie by Guy Pearce) in the stage adaptation of the iconic film Priscilla Queen of the Desert. The show toured for two years, winning the Sydney Theatre Award for best production of a musical in 2008, and winning Nick respect as a professional musical thespian.
Nick is also the co-founder of the Australian Theatre Company, which launched to international media in 2014. He has served as producer on all five of their critically acclaimed mainstage productions and earned rave reviews for his own performance as Damian in the Brendan Cowell play Ruben Guthrie "…the players provide expert support – most notably Nick Hardcastle's flaming dazzler of a Damian" – Stage Scene LA.
With countless TV hosting credits, along-side those for film, TV, theatre and musical theatre acting, Nick has also been a guest presenter on Australian radio, on some of the most popular Sydney- based commercial stations, including: Mix 106.5, Nova 96.9, Triple J, and 2Day FM. He had his own Friday night request radio show at the age of 14 on 104.1 2CHY FM. Nick has also released albums through ABC, Warner, Universal and Shock records – including his debut self-titled pop album, which was named one of the top 20 albums of the year by The Sydney Morning Herald.
Nick is popular as an Emcee and concert performer in Australia, the US and in the UK, hosting the opening of the City of London Festival, The Alvin and the Chipmunks National Tour for Fox, The LA Area Emmy's, College Television Awards and the Television Academy's Governor's Ball, The Emmy's Nominees Reception, as well as the Gday USA Gala, and Australia Rocks the Pier at Santa Monica Pier (for the Twilight Concert Series).
In 2016 Nick was nominated for an LA Press Club Award for best entertainment news piece for his work as a reporter with KCET's SoCal Connected, and played the role of Johnny in the feature film comedy 12 Pound Balls, released in 2017 for which he also wrote and performed the theme song One Champion which won best original composition at the Portland Comedy Film Festival.
Nick is the creator, producer and host of an Australian talent showcase series in the UK called Sunday in the Apartment and in LA called Sunday in Hollywood. Running for 8 years, it showcased the most exciting established and emerging Australian talent around the world and was supported by the Australian High Commission. Artists such as Dame Edna Everage, Human Nature, Tim Minchin, Ray Meagher, Megan Washington, Caroline O'Connor, Tania Doko, Casey Donovan, Nina Ferro and many more have been guests on the show.
Nick has created and implemented talent development programs for children's talent agencies and adult training institutions and corporations such as N.I.D.A (National Institute of Dramatic Art – Australia), the London Academy of Media, CCTV Beijing and GXTV Guang Xi in China, The Actor's Company Hollywood and continues to consult experts in various fields on presentation and hosting, branding and content development.
To learn more about Nick's coaching click here.
Nick engages in charity and social enterprises around the world, as an ambassador and spokesperson for a number of organisations including Bravehearts, Variety the Children's Charity, MEND, and UNICEF and performs and hosts events regularly in support of other not for profit organisations.